[ad_1]
To be in the writing zone is to be "a little high"
Tom Sleigh published his first collection of poems, After a, almost 35 years ago. Today, 10 books later, he is considered one of the best poets in the country. Reviewing his most recent collection, Zed Station, in the Washington post, Elizabeth Lund says Sleigh has the "ability to create compelling narratives with her pied piper voice." Among his many honors are the Kingsley Tufts Award, the Shelley Award, and grants from the Guggenheim Foundation and the National Endowment for the Arts. He is currently the director of the master's program in creative writing at Hunter College.
Even after decades, Sleigh says, the act of creating a poem remains a mystery. He sits down every morning and after reading and looking out the window, "I kind of lean and drift and listen to the voice that comes along … a phrase will come to me and once it starts to sound. showing me the way, I follow it as faithfully as possible: everything is very intuitive. "When he writes, he says, he is perfectly aware of the sound patterns that are announced as the poem progresses.
"I can work whole hours, day after day, once the poem asserts itself," he says. "This is the most fun I have all day: to be in the writing zone is to be elated and alert at random and a little high."
The sleigh is the featured guest at this semester's Robert Lowell Memorial Poetry Reading, which will be held at the Castle tonight. He will read some poems by Zed Station, as well as a new collection of poetry, House of facts, House of ruin, and pieces from a new collection of his writings on refugees, The Land between Two Rivers: Poetry in the Age of Refugees, both published by Graywolf Press next winter.
The poet is only one of Sleigh's professions. He is also a playwright (he wrote five plays), translator (Euripides' Heracles), and a journalist who has reported on war zones and covered various refugee crises in the Middle East and Africa. While recognizing that the work of one genre informs others, he sees himself above all as a poet.
His parallel career as a journalist began by accident. After the 2006 Israeli-Lebanese war, he and several other poets, academics and translators were invited to Lebanon by the Trans-Arab Unity Foundation to meet Lebanese and Syrian writers and to see the Palestinian camps. He had agreed to do an article on the trip for Virginia Quarterly Review. As soon as he landed in Beirut, a bomb went off and violence escalated daily. Since that first article he has continued to write other long articles, the most recent on Syrian refugees in Jordan for the Los Angeles Book Review.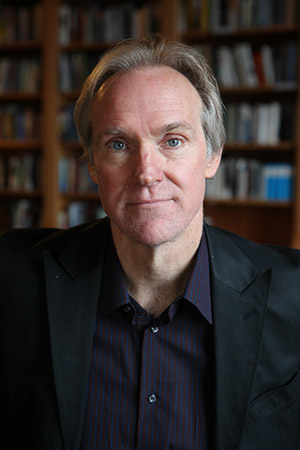 Sleigh says reporting from war-torn countries has made him "a vastly different person" from a decade ago. "If you see a massive famine up close or see what a bomb or a bullet is doing to the side of a house, let alone a human being, or if you experience how a shock moves as water moves, following the path of least resistance, so that some windows shatter and others don't, it changes you. He has never been in the field during "an officially declared war", he says, having "only seen, and from a distance, the more intimate genre, gangster, militia against militia".
The sled recalls that he used to accompany his uncle to the annual meetings of the 101st Infantry Division, even accompanying veterans to Alsace-Lorraine, where they had fought in World War II. "The clarity of their memories was amazing," he says. "They could locate the spot where they dug a rifle hole some 40 years ago or recognize a field they had been ordered to cross while bullets from a German machine gunner raised divots to their feet. "
Illness, as much as war, influenced much of Sleigh's adult life and, by extension, his writings. He has lived with a rare chronic blood disease for decades and has nearly died from it several times. Poetry, he said, became for him an act of preservation or self-preservation.
"In the long term, the disease has made it almost impossible to really think about the future," admits the 64-year-old poet. "Yeah, I'm planning ahead, but I'm not really confident that I'll be there to see the results of all of that planning. So that raises the stakes: you have limited time, your health can deteriorate at any time, so you feel a constant pressure to live as fully as possible "in the full range" of your "faculties and sensitivities". As Hawthorne once said.
As a teacher, Sleigh says he always urges students to "read, read, read and keep an open mind – if X or Y fires someone, make a pact with yourself to read this poet and make up your own mind. You never know what will prove useful.
He encourages young poets to give their first names to poets of the past: "If you are not … you are doomed to get stuck in the taste of your own generation," he warns. "The community of the dead is just as alive and present, and above all useful, as any living writer. Finally, he says, he advises young writers to limit their time on social media. "Self-promotion is as much an illusion as it is 'splendid isolation'. "
Robert Pinsky, professor of English at the College of Arts & Sciences and distinguished professor William Fairfield Warren, says Sleigh's work is particularly relevant given what's going on in the world today.
"The poetry of Tom Sleigh is unmatched in the depth of his political understanding," says Pinsky, a three-time former American poet. "His most recent books, Zed Station and Army cats, bring a passionate and tragic understanding to the material of our headlines, War and Terrorism, seen in the brutal intimacy of their surface and in the immense and tragic context of history.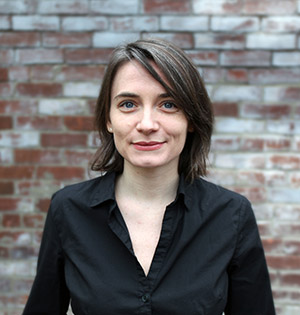 Lowell's semester poetry reading features both an established poet and a recent graduate of the Creative Writing program. The sleigh will be presented for tonight's reading by Laura Marris (GRS'13), whose work has appeared in Cortland review, The common, and Washington Square Review. She plans to read new poems from a collection she is currently working on.
Marris says she learned the power of spoken language early on. "Whether it was the power to get me out of trouble, set the mood, or make someone laugh out loud, I have been captivated by language as a vehicle of personality. I was five or six when I started writing rhyming poems and never really considered quitting. Although she no longer writes in rhyme, Marris says she is still interested in musicality, "how sound can amplify the meaning of a line or put special emphasis on a word".
Like Sleigh, Marris is both a poet and a translator. She recently translated the novel by Louis Guilloux Blood Dark (New York Review Books, 2017) and The hiding-place by Christophe Boltanski (University of Chicago Press).
She discovered translation when she attended a translation seminar at the BU, and she continued to do so while studying in Brittany, France, as part of a Robert Pinsky World Fellowship. There, she contacted the Breton poet and playwright Paol Koenig, whose poems she had translated. After completing a master's degree in fine arts, she got her first major project: translating Guilloux's 600-page novel.
Marris says her translation work makes her a better poet, and vice versa. "Translation offers the opportunity to learn from writers whom I deeply admire. There's no better way to study someone's work than to translate it, "she says. "I think poetry requires special attention to the valences of different words, which is very useful as a translator. Poetry also helps me communicate the rhythm and timing of French into English, even though I am working on prose.
She credits Pinsky with creating "a warm and rigorous environment in which we could approach the craft of poetry," and says BU has given her a whole community of writers and teachers whose work she admires. "I will always be grateful to BU, not only for the opportunities it has given me, but for the continued and practical support of a life as a writer."
The Robert Lowell Memorial Poetry Reading with Tom Sleigh and Laura Marris (GRS'13) takes place tonight, Thursday, April 13, at the Castle, 225 Bay State Rd., At 7:30 p.m. The event, presented by the program BU's creative writing is free and open to the public. A book signing and reception follow.
The Robert Lowell Memorial Poetry Reading series is funded by Nancy Livingston (COM'69) and her husband, Fred M. Levin, through the Shenson Foundation, in memory of Ben and A. Jess Shenson.
[ad_2]